EXPLAINING
TO CHILDREN
MEDIATION
For all Financial and
children related family disputes
EXPLAINING TO CHILDREN MEDIATION GUIDE
In most cases explaining to children, when parents are going through separation, they do not like talking to their children on what is going on in the family. They do this as they try to protect their children and prevent upsetting them.
On the other hand, there are some parents that have a lot in common with the children. Thus, it becomes very challenging to strike a balance.
However, family mediation is an effective process that can assist you know how and what to tell the children.
BELOW ARE TIPS ABOUT explaining to children about divorce
At a very young age, it is possible for your children to realize that there is something that is not normal and if one parent goes away from home without giving any form of explanation, children can suffer from trauma. If there has been no information, they get confused and feel powerless on what is happening in their home.
It is hard to tell them what is happening without blaming the other partner, but it is good to help them know what happening. By doing this, you also motivate them to know that it is not wrong to talk on what is happening and ask any questions they may have.
It is necessary for children to know that it is not their mistake that their parents had to separate. Most children develop this feeling and they may react in ways to try to make the other parent to come back.
Reminding the other one or those that have negative effects to the well being and health of the child.
If you have issues with your ex-partner about children please contact us today.
It can be confusing to tell the children that their parents no longer love each other. This is because they may think that one of the parents may also stop loving them too.
They develop such feelings because they may not be aware of the difference that exists between relationship that exists between child and parent and the one between adult parents. At this stage both parents must give assurance to the children that they will love them forever.
Talking to the children about what is happening makes them be open to talk about their feelings and ask any question they may have. If they feel that they are being given attention, they will be able to adapt to the situation fast.
SOME OF THE THINGS THAT CHILDREN SHOULD NOT KNOW AND WOULD FIND HARD TO HERE INCLUDE: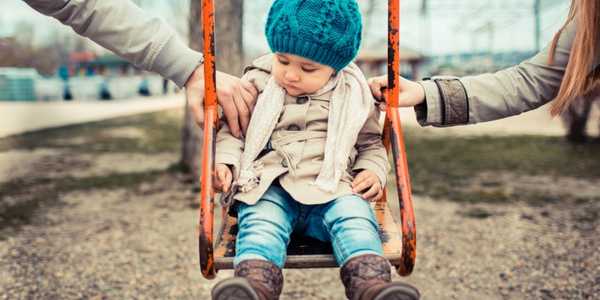 We had issues after our divorce. Unable to agree childcare arrangements and the kids were stuck in the middle. We tried but we just argued. The online - and shuttle mediation option was fantastic. We are so please with the parenting plan and best bit the kids are happy again thank you!
— Jane
Milton Keynes
We had split after many years amicably. However finances were strained and we had no idea how to sort things out. After just 2 sessions we had everything sorted and we cannot thank them enough!
— Martin
Birmingham
After the loss of our mother we turned our attention to the will and probate. It was out of date, unfairly split and things were becoming unbearable. Having Barclay Devere team of professionals allowed us to split the assets equally within a few short sessions thank you!
― Naomi
Dunstable
Explain To Children Via Mediation
Explaining to Children About Mediation
If you are trying to explain about mediation to children, this is how you should start. The more you know about mediation, the easier it will be for your child and for you.
You have to start by explaining to your child what it means and why you need it for your relationship. Your child will have a lot of questions, and this is okay, because this is what you are there for, after all. 
You want to be as clear with your child as possible about why you need mediation so that he or she can see that you are doing everything you can to make your relationship better.
Then, you need to tell your child why you want them to get help. You want your child to know that you want them to learn how to deal with difficult situations, so they can help you if this ever happens again. 
In addition, you may need to tell your child that they need to communicate with you, and then you need to explain to your child about how to do this. You may also need to explain that it takes some time to talk through the things that you are talking about, so your child needs to get used to this as well.
Explaining To Children About Divorce
After you have explained all of this to your child, you will want to let them know that mediation is going to be good for their child's life and for you. They will need to see that you are trying your best to work things out.
Finally, you need to tell your child that they are not the only ones that can work through their problems. You know how difficult things can be, and how important it is for your child to be able to get along with everyone else in the house. You want your child to understand that there are other people that will be there to listen to them talk through their concerns.
Talking through things is something that all children learn. This is something that is easy to learn, and it is something that can help you and your child out tremendously. This is one of the most important aspects of mediation.
If your child knows that there are people around that are willing to listen to him or her and give them help, he or she is much more likely to be willing to talk to you about things and try to solve them. If they don't know who to talk to, this is a great place to start. because you can find others that are there to listen and help out, too.
Explain to children about mediation if you want to help your child be more open to communicating with you and with your children. It is a good way to do this, and it is a great way to teach your children about communication. and helping one another. Talk to your child about how mediation can help you and your child.