Barclay DeVere Family Mediation
offer flexible, safe and proven
family mediation for couples
Face to face to shuttle mediation – It's your mediation
We acknowledge that every relationship is unique.
This is why at Barclay Devere we aspire to offer you the mediation that's best suited to you.
Rest assured you are provided with a confidential, neutral and safe environment where you communicate through a qualified mediator.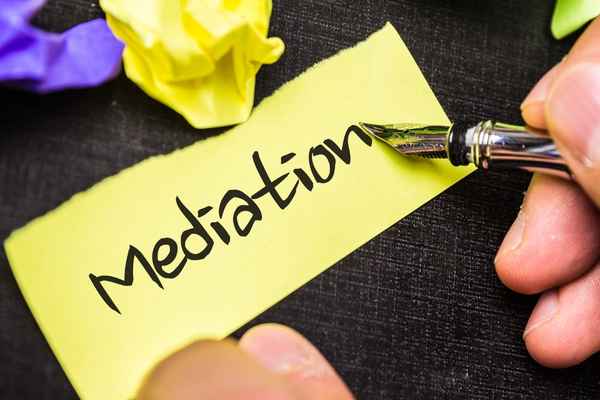 Our dedicated experts strive to help you resolve disputes pertaining to family, children and financial affairs and provide you an alternative to a lengthy, expensive court battle.
There are two forms of mediation offered to clients.
We had issues after our divorce. Unable to agree childcare arrangements and the kids were stuck in the middle. We tried but we just argued. The online - and shuttle mediation option was fantastic. We are so please with the parenting plan and best bit the kids are happy again thank you!
— Jane
Milton Keynes
We had split after many years amicably. However finances were strained and we had no idea how to sort things out. After just 2 sessions we had everything sorted and we cannot thank them enough!
— Martin
Birmingham
After the loss of our mother we turned our attention to the will and probate. It was out of date, unfairly split and things were becoming unbearable. Having Barclay Devere team of professionals allowed us to split the assets equally within a few short sessions thank you!
― Naomi
Dunstable
Why Barclay Devere Is The Best Choice
We appreciate that any family upheaval, such as a divorce, separation or partnership breakdown, can be extremely traumatic for everyone concerned. This can be especially pronounced when children are involved particularly when the dispute concerns custody or access rights.
It is necessary still for martial separation or a divorce to be made legally binding through the court process. However mediation has proved to be an efficient and effective way of settling many of the related issues that evolve. This may involve a dispute over the distribution of property, financial matters, over the arrangements for children or even who should have custody of a family pet.
Barclay DeVere endeavours to provide a safe, secure forum whenever children are involved that allows free-flowing, open discussion that encourages children to feel comfortable discussing their concerns without pressure from either parent.
If you are experiencing problems with unruly, noisy or aggressive neighbours, or you are in dispute with a local authority, utility provider etc;
Barclay Devere can help bring about a self-resolution to your problem by mediating between the disputing parties.
FAMILY MEDIATION MANY OPTIONS TO RESOLVE
Both forms of mediation are almost always quicker than going through solicitors and battling it out in a court room. 
This means that considerable time and money is also saved for the disputing parties. Court cases can often become stressful, threatening and intrusive, but mediating is far more relaxed, structured, safe and controlled. 
Another important benefit is confidentiality of the process. 
The disputing parties can be open and direct without reservations and any information or documents that are generated by mediation will remain with the mediator.
Call us today to find out more